Stay Up-To-Date on

Still Eighteen's

Latest News, Giveaways & Get A Free Download!
Still Eighteen's new single "Keep Rocking" & music video is out on all major platforms!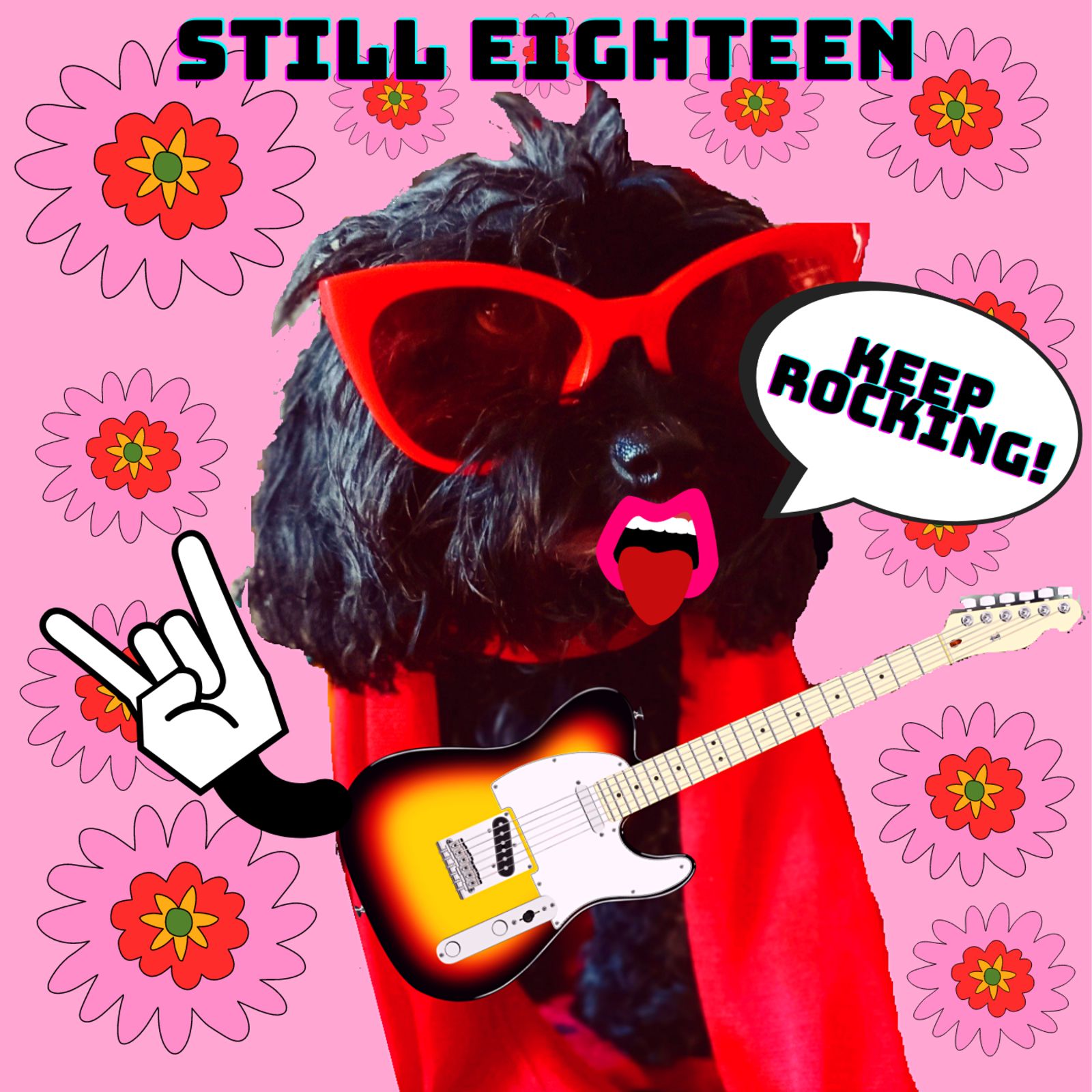 "Appreciate the upbeat, driving, and engaging feel this gives off. This piece captures that alt-rock sound blended with pop rock and classic rock nuances throughout. It has this punchy, exciting, and crisp tone that's easy to follow through. Recalls the likes of The Pretty Reckless, R.E.M., Duran Duran, No Doubt, etc. Clearly [Still Eighteen] has a flair for this type of sound. Like the energetic, spacious progression as well as the suiting melodies. It's grounded, with flares of groovy tones." - UNXIGNED
"Fun rock n' roll vibe..." - Rock The Pigeon
"... the melody is very captivating, and the music glides at a fantastic tempo that nicely fits the vocal style. Moreover, I like the captivating atmosphere of this one... great job on this!" - Solace
"Energetic performance and nice guitar driven sound." - SecretEclectic
"The vocal delivery is wonderful, love the vibe. The guitars are so catchy." - Rosenfeld 
"... a fab upbeat, uplifting track with  a strong style and energy..." - CATBEAR 
Still Eighteen's new single "Piazza Cavour" & music video is out!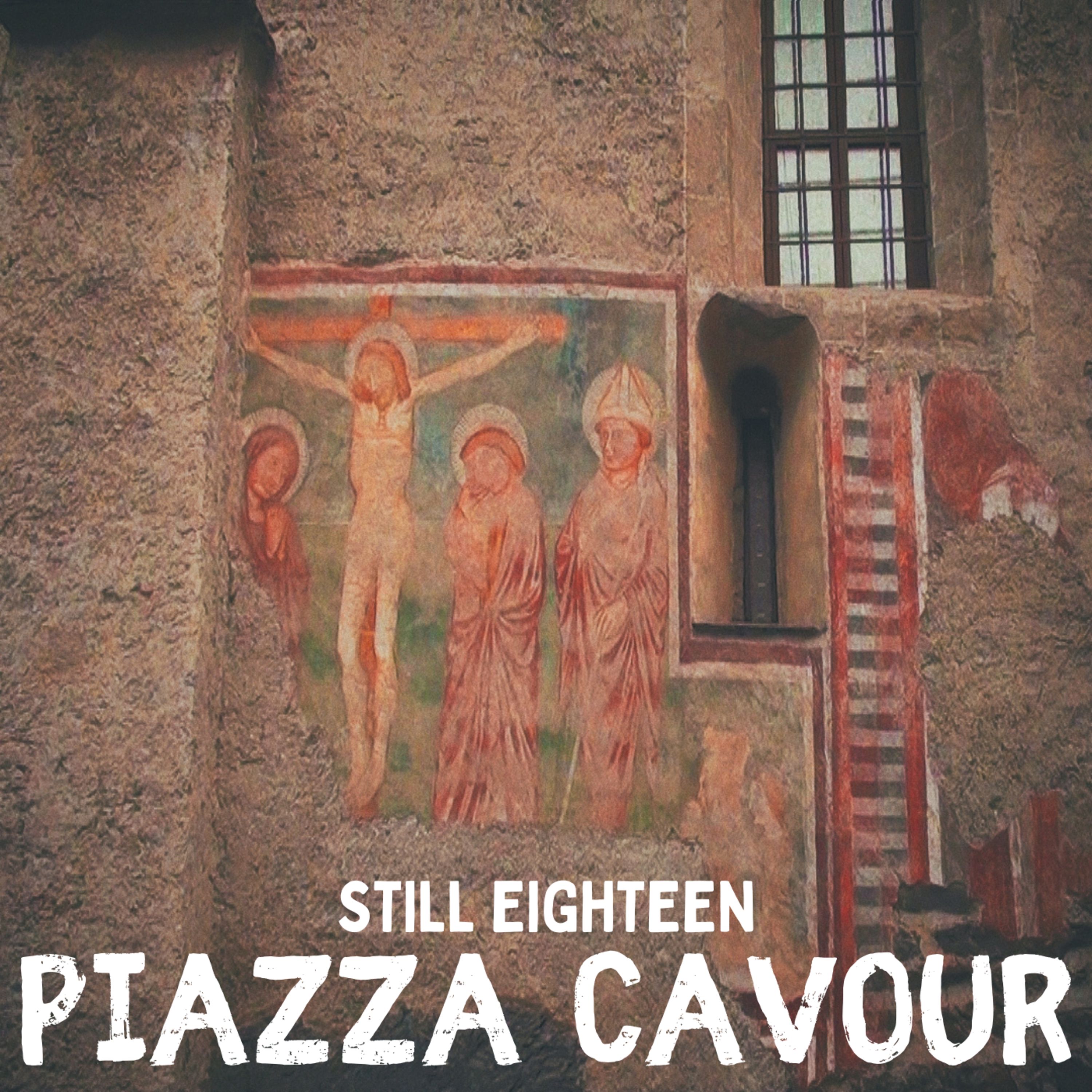 "We really like the melodic line of the song and the emotional tension that is created especially in the second part. It's like standing on a bomb ready to explode at any moment." -- Distopic
"Beautiful post-apocalypse momentum, for a song that strongly breathes the influences of the early seventies and returns them in a warlike hymn to a world that seems to be falling apart. Beautiful sounds and timbres right in the dark and deliciously melodic plots of "Piazza Cavour", which at times becomes almost an opera piece." – Indie For Bunnies (translated from Italian)
"Like the electric, punchy, and edgy tone on this new piece. It captures that alt-rock-inspired sound fused with psychedelic and grungy nuances. It makes for a grounded, reflective, and dark vibe that's easy to get lost in. Still Eighteen really has a flair for such an aesthetic. Musically it's grounded and engaging throughout. Appreciate the reflective textures as well as the suiting vocal attitude. It gives off this electrifying musical character. The style really revolves around these spectrums. Recalls the likes of The Cranberries, Pink Floyd, The Distillers, Nirvana, Queens of the Stone Age, Led Zeppelin, etc. -- UNXIGNED
 "... the vocals here are impressive, powerful and on point throughout the track. In addition, the lyrics are catchy and I love how this evolves through time." --Solace
"... transmits the energy to the other side, an easy listening song with additional progressive, alternative, art rock, and atmospheric elements in their build. Most importantly, the song has the live performing energy all along the way, which is awesome."  -- Metalhead Community Magazine

"...  powerful vocals soar dramatically above burning riffs, distortion and crunching drums - it is an epic anthem..." -- BarryGruff
"Like the heavyness here and the groove in the track, the guitar sound and drumming was cool. The arrangement was fantastic, super interesting track..." – Hard of Hearing
"... well done... has a great psychedelic vibe... It's a really good song with great variety...! – IDLEGLANCE
The Story Behind The Writing of "Piazza Cavour"
Joey explains how writing "Piazza Cavour" was an otherworldly experience. 
"One early morning as I was waiting in the square, I felt an ominous energy, something I had rarely felt before. I sensed a struggle and horrific past in this ancient 3000-year-old part of the world, which had been visited by the likes of Pliny the Elder and other Roman aristocracy.
Bormio was now a beautiful bustling ski town high in the Italian Alps, yet I could still sense that it was once a sinister, medieval place full of atrocities, wars, and fear. As I gazed at the building next to me it sent shivers down my spine. The words inscribed into an ancient fresco were "Piazza Cavour". I felt the presence of witches, something I was all too familiar with in my dreams as a child. The chilling thoughts of boiling cauldrons filled with animal and human bones and flesh flooded my mind.I quickly told Karen and Samantha, who were in the square with me, what I was feeling and that I knew I was being compelled to write a song about it. I spent the morning in and out of the churches and other historic buildings that were steeped in history in this surreal, supernatural city square known as Piazza Cavour.
Upon returning to my hotel, I immediately picked up my Stratocaster guitar and the chords and progressions for the song flowed effortlessly.
"Piazza Cavour" had written itself that afternoon.
That night, I scoured the internet for anything I could find about the history of Piazza Cavour and the town of Bormio. The next morning I urged Samantha, Karen and Chris (Samantha's boyfriend) to go on a walk with me to find the Church of San Gallo.
In my research, I discovered that in Piazza Cavour witch trials had taken place throughout the 16th to 18th centuries. 43 women were taken to the Church of San Gallo to be hanged and burned to death for witchcraft.
During the walk, we encountered a river that ran adjacent to a very beautiful yet eerie-looking church in a meadow. We walked around looking for a name or some kind of plaque that would reveal its identity. We couldn't find one so we continued our search and walked up a steep mountain path to a village named Premadio. My research revealed that Premadio was the village that was the closest to the Church of San Gallo. Unfortunately, it was getting late, our walk had turned into a 6-hour endeavor, and we needed to start heading back before dark.
I woke up early the next morning and left the hotel while Samantha, Karen and Chris slept. I was possessed by my search for the Church of San Gallo. This time I drove to Premadio and found a church in the town. Outside the church, I met a stranger and I asked him in my broken Italian if I was in the Church of San Gallo. He pointed down the mountain to the church that we had visited the day before and proclaimed its location. I was overwhelmed at the discovery. I had stood in the very place where the accused met their horrific fate. I hurriedly drove back to the hotel to pick up the others. We then went back to the Church of San Gallo and walked about the "Fields of Justice" where the women were "hung in the gallows".
I felt that these women had entrusted me with their unthinkable history and were urging me to tell their story.
Even as I write this, I am feeling a very emotional connection to their plight. My father was born in these very mountain ranges of the Italian Alps. The medieval history that my ancestors endured was in my very cells and was speaking to me. My endless dreams of witches as a child made me realize that this ancient time was a part of my history and now had become a part of me."
---
Still Eighteen's single "Just Hang On" is out!